Welcome to the Complete Nutrition Revolution!
Get ready to Ditch the dull with our NEW Complete Nutrition range.

No time? No problem! In less than 60 seconds you can have a healthy and nutritious meal or snack, with all the micro and macro nutrients your body needs.

We're shaking things up (literally) and have designed our products to add a little excitement to your routine. Wake yourself up with our coffee blend, try our smooth chocolate flavour for a sweet treat at lunch and our vanilla... is anything but!

Our product has been developed with 5 trademarked ingredients to support your digestion, immunity and overall wellbeing. It also includes 27 vitamins and minerals, natural flavourings and is available in both whey and vegan options. Now you no longer have to compromise.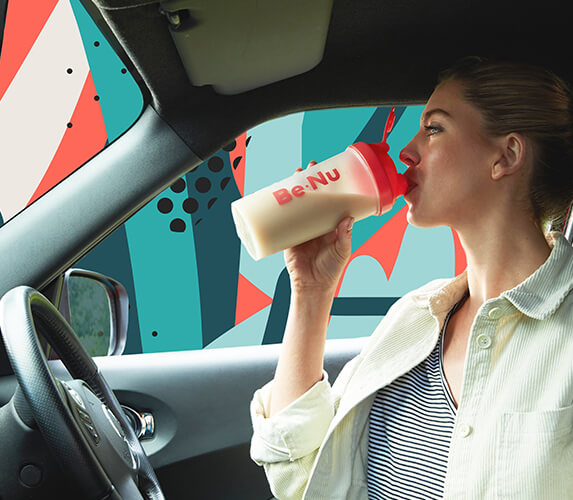 Nutrition.
Packed with natural flavourings, BeNu is high in protein, low in carbs and delivers everything you need for a healthy lifestyle.
Shop now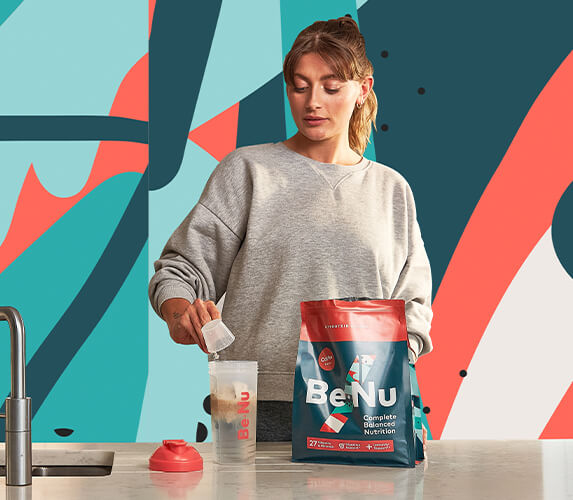 Flavour.
You don't have to compromise on nutrition or taste anymore! Choose from vanilla, chocolate and coffee in both vegan and whey options.

Shop now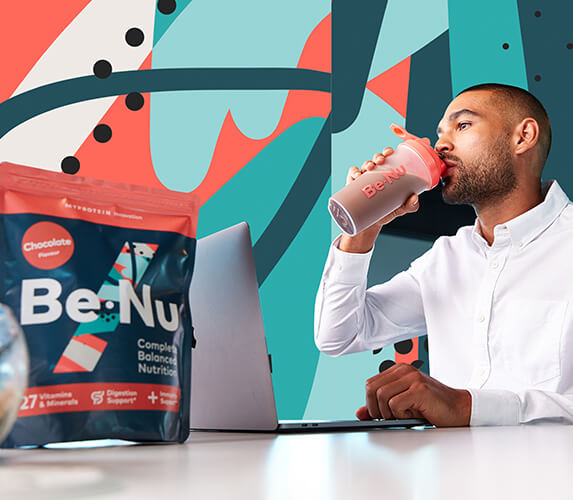 Balanced.
Complete Balanced Nutrition formulated with 5 trademarked ingredients, an optimum macronutrient split and 27 vitamins and minerals to help support your immunity, digestion and overall wellbeing. It's as simple as scoop and shake; ready to go in less than 60 seconds.

Shop now